Stessa Review and Walk-Through Asset Management Software
Stessa is an asset management and accounting software for your real estate investing business. Out of all the other companies out there, Stessa has the really covered just about everything you need for the accounting that needs to be done. Plus, it is very easy to use.
I hate doing my accounting and asset management for my rental property business so I have Stessa do everything. You need to have good accounting when investing in real estate and Stessa does it all for you. They do a terrific job managing all your assets and is totally free!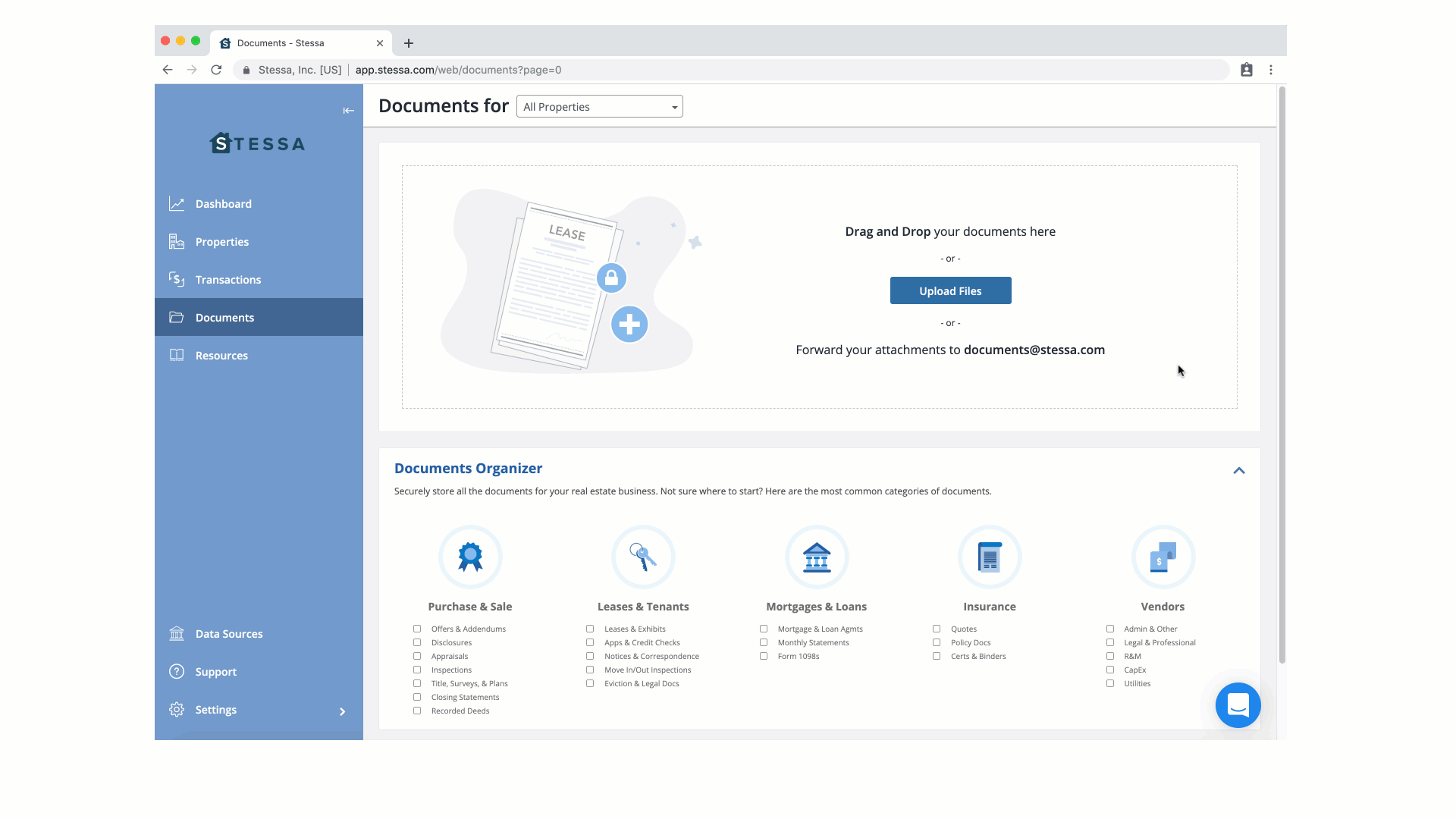 How Much Does Stessa Cost and is Stessa Free?
Stessa is completely free to the users.
Now, you may ask, why are they doing this for free? In the future, Stessa will have many other services that will benefit its users but where they can also make a commission or charge for.
Things like mortgages, insurance, refinancing, etc. These are all examples of the future services they offer. Plus, since everything is already in Stessa, it will make the process of attaining a loan or insurance that much easier.
Stessa vs. Quickbooks
Stessa and Quickbooks function as an accounting management software. The main difference is that Stessa is made for rental property investing specifically.
You can upload your all your lease documents, expenses, income, automate tracking, export data for your CPA and much more. Stessa vs. Quickbooks is a good question and the answer is two fold:
Is Stessa Free? Yes!
Is Quickbooks Free? No!
Does Stessa handle your accounting so you can run your business? Yes!
Again, Is Stessa Free? Yes! 🙂
The Benefits of Using Stessa
| | |
| --- | --- |
| – Export tax-ready financials (easily send this to your CPA) | – Access your portfolio from anywhere |
| – Track unlimited properties (single-family, residential multifamily and short-term rentals) | – Get performance dashboards at the portfolio and property level |
| – Run unlimited monthly reports (income statement, net cash flow, capital expenses) | – Organize and store all your real estate documents |
| – Get resources to help you scale and optimize | – Track expenses on the go with the iOS app |
How Stessa Works
Register for Stessa FREE
Add each of your properties to your Stessa Account
Connect your bank accounts to Stessa
Add your documents, contracts, leases, etc.
See your property performance over time
How to Register For Stessa and Complete Walk-through
1. Add your email address into the text box and then click "Sign Up For Free".
2. Add your first property into Stessa.
3. Verify your property information and enter your password for your account.
4. Add your property acquisition data for your property.
5. Tell Stessa how much money you are collecting in rent from this property.
6. Add your financial bank accounts to Stessa.
7. Add your property loan information, property management account, and any other bank accounts for this property.
8. You're done! Review your account with the dashboard tab.
Stessa Login
The login to Stessa is on their home page at the top right. You can get to it by going here: Login to Stessa
Stessa Review Conclusion
Stessa is a terrific software for your rental property business. Since it tracks all aspects of your business finances, you will have quick reports and snapshots to see how your business is doing.
Plus the fact that you can export everything and give it to you accountant for tax purposes, it makes your business run so smoothly.
You should have all your properties accounted for in Stessa and watch your business grow.
Get What You Need To Successfully Invest in Real Estate
Get All of the MPI Courses Plus Coaching!
Premium online courses for any level of investor: beginner-advanced. Completely go at your own pace and can be taken through "Self-Study" or through "Membership".
Fast-track your investing success with access all past students' work. Get access to the list of places to invest, business contacts, lenders, and resources other students have already found.
Work with MPI Coaches and Students inside the MPI Student Community.
Pair up with another like-minded student for accountability, and crush your investing goals together.
Real Estate Wealth Builders
Get the coaching, education, community, and resources you need to become a successful real estate investor.